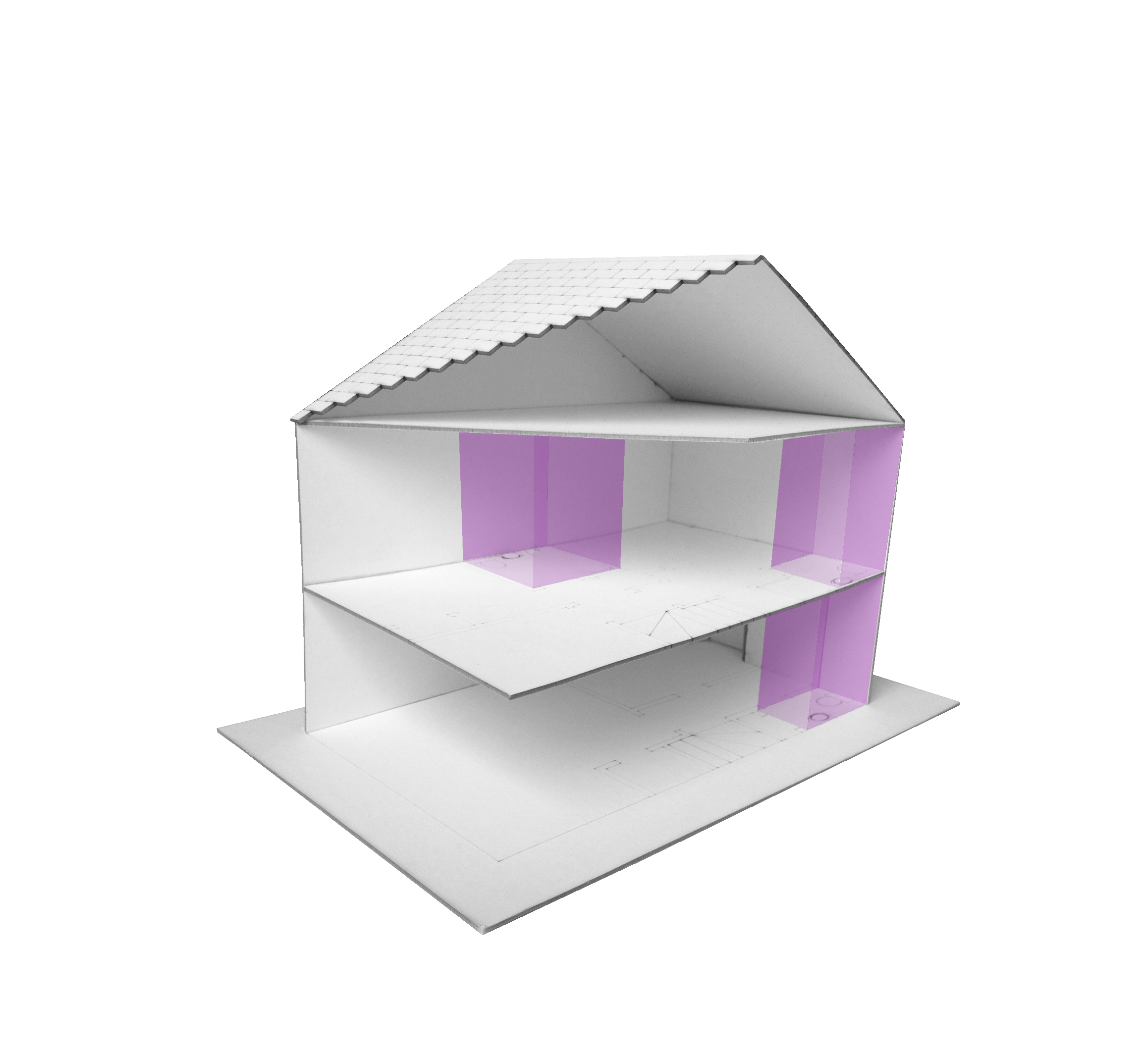 The Bathroom
Bathrooms have developed into a significant element in the home
The footprint of the bathroom has had a considerable impact on the overall size of small and medium sized terraced houses and has been one of the major reasons to extend the original footprint of a building.
Until the 1930s the bathroom took up only 2-4% of the overall footprint of small terraced houses, whereas nowadays it has become a stylish 'object' within the small house, occupying with up to 12%.
Modern homes have embraced the bathroom, with designs providing multiple bathrooms within the home.